Accidents are always a stressful experience, especially when they involve multiple parties. If you are involved in an accident with an Amazon driver, the questions can seem overwhelming and you may not know what to do next. What if the driver doesn't have insurance? Will I be held liable for damages? How will Amazon handle my claim? 
A Houston car accident lawyer can help answer these questions. They will make navigating the process as stress-free as possible. Their job is to fight for your rights if you have been in an accident with an Amazon driver in Houston.
Insurance policies can be complex and difficult to navigate any time you are in an accident. A Houston car accident lawyer can help decipher the legal jargon and ensure that you receive the compensation you deserve. For a free consultation about your car accident case, contact our legal team today.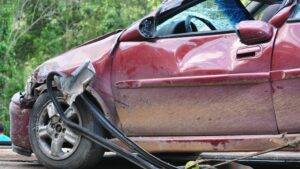 Knowing Your Rights After an Accident with an Amazon Driver 
Being involved in a car accident can be a terrifying experience, especially if it involves a big company like Amazon. If the Amazon driver was at fault, it's important to know your rights and what legal action you can take. 
Generally, Amazon delivery drivers are independent contractors, so the defendant in an Amazon accident claim may not be Amazon itself, but rather the delivery individual. At the same time, Amazon requires their delivery contractors to use their insurance coverage program, Amazon Flex, to cover damages and injuries from accidents. This can make the car accident case much more complicated.
A Houston car accident lawyer has the ability to take on these cases. They can help you navigate the legal system and ensure that you receive fair compensation for any damages or injuries sustained during the accident. 
Don't hesitate to seek professional help if you find yourself in this difficult situation. Remember, knowing your rights is the first step to getting the justice you deserve.
Steps to Take if You are Involved in a Car Accident with an Amazon Delivery Driver
No one ever expects to be involved in a car accident, but unfortunately, it can happen to anyone at any time. That's why it's important to always be prepared. 
Having important documents and the right contacts within reach can make all the difference in the aftermath of a collision with an Amazon driver. 
Immediately after an accident, it is crucial to act quickly and take the necessary steps to ensure your rights and benefits are protected. One of the most important steps to take is to contact a Houston car accident lawyer right away. An experienced lawyer can help you navigate the complex legal process and negotiate with insurance companies to secure the compensation you deserve. 
If you're in Houston and find yourself in a car accident, your Houston car accident lawyer will know exactly what documents and details you need to have on hand. They will advise you on what kind of evidence and records you need to support your claim, and help you deal with the insurance companies. 
You don't have to face this challenging situation alone. With the right lawyer by your side, you can rest assured that your rights and interests are being represented. Don't hesitate to seek legal help if you've been in a car accident in Houston. They can guide you through the process, making it easier for you to focus on recovering from any injuries and getting back to your normal life. 
A Houston Car Accident Lawyer That Fights for You
If you were involved in an accident with an Amazon driver, the Law Office of Daniel D. Horowitz, III PC can help. Our experienced staff of professionals and lawyers understand the complexities of personal injury law. We know how challenging dealing with insurance companies and legal teams can be after a serious car accident, so having a Houston car accident lawyer from our office on your side is a big help. 
We'll provide you with comprehensive legal advice throughout this process: determining who is at fault, knowing what evidence needs to be gathered, and identifying how much your case is worth long-term. Contact our team for a consultation today and get the help you need fast!