Personal Injury Attorney for Firework Accidents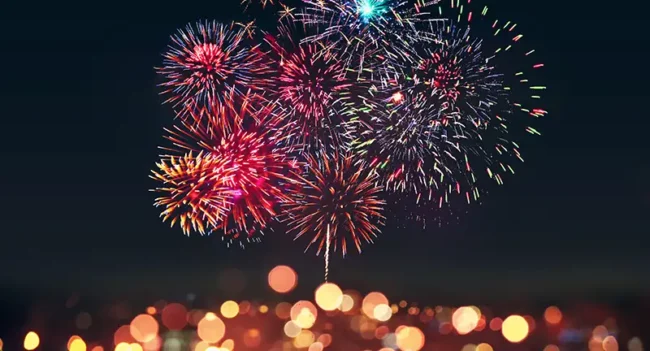 Fireworks are a great part of celebrating, but they can be dangerous. If you were injured in a firework accident, our team at the Law Office of Daniel D. Horowitz, III PC is here to help. We offer experienced legal representation for victims of personal injury accidents.
Mr. Horowitz is a personal injury attorney who has successfully represented firework accident cases to get victims and their families compensation needed to pay medical bills, lost wages, and non-economic damages like pain and suffering.
While many firework injuries are due to misuse, many others are due to defective firework products. There can be any number of defects with fireworks, but two of the most common include fuse malfunctions and overloaded explosives inside the firework. Whatever the cause of your accident, know that our firm is dedicated to advocating for you after an accident.
Get in touch for a free case evaluation today.
Common Injuries from Fireworks
According to the Consumer Product Safety Commission, firework injuries are on the rise, growing by 25% between 2006 and 2021. Some of the most common areas of injury include the hands, fingers, head, face, ears, and eyes.
Firework accident victims may suffer from a variety of injuries, including burns and smoke inhalation. In some cases, firework accidents may even lead to catastrophic injuries that create permanent disabilities, like amputations, loss of hearing, loss of sight, or traumatic brain injuries. Many people also die each year from firework injuries.
How Personal Injury Cases Work for Firework Accidents
The vast majority of firework products are designed and manufactured in China. Therefore, we often can't go after the manufacturer like a normal product defect case. However, there are other avenues where you can seek compensation.
If you were injured in a firework accident, you can usually seek compensation from the retailer of the firework. In fact, due to the dangerous nature of fireworks, the state of Texas requires all firework retailers to maintain a minimum of $200 million in insurance for these purposes.
As a board-certified personal injury lawyer, Daniel Horowitz seeks compensation from firework retailers so you can recover from your injuries. We work hard to get you a fair settlement after you were injured by defective fireworks. Our team handles everything from filing the claim to negotiating with insurance adjusters to make sure the settlement covers your physical injuries, emotional injuries, and property damage.
For a team that fights passionately for you, choose the Law Office of Daniel D. Horowitz, III PC. Our firm offers over two decades of experience practicing personal injury law and has won many recognitions in our years of practice. We provide significant legal knowledge so you can recover after an accident. Contact us to understand your legal options and learn how our team can help.