Personal Injury Attorney for Hazing Injuries & Wrongful Death
Hazing is a serious problem in America, with some victims paying the ultimate price. Our team is here to fight for hazing victims and their families through legal representation in personal injury cases.
Hazing frequently leads to physical and emotional injuries. In extreme cases, it may even cause death. We are here to file a case against the at-fault party to get maximum compensation for your damages. Our firm has represented many hazing cases and helped victims recover compensation needed for damages like medical bills, pain and suffering, and funeral costs.
Reach out now for a free, confidential case evaluation with board-certified personal injury lawyer Daniel D. Horowitz, III PC.
Texas Legal Definition of Hazing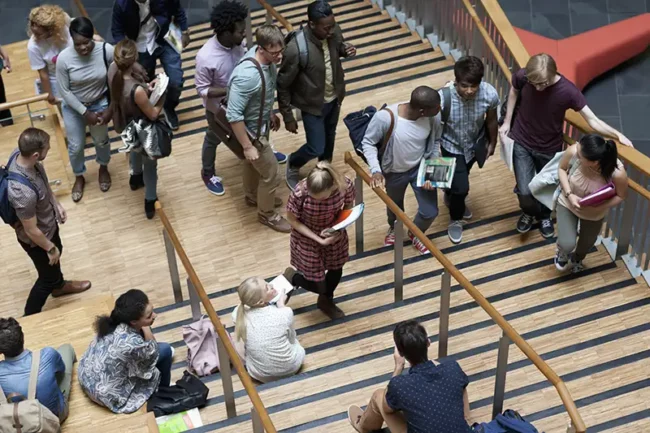 Under Texas hazing law, hazing is "any intentional, knowing, or reckless act" that is "directed against a student for the purpose of pledging, being initiated into, affiliating with, holding office in, or maintaining membership in an organization." In order to be considered hazing, the act must involve or subject the victim to:
Physical brutality: Physical brutality may include whipping, beating, paddling, branding or similar acts.
Coercion to consume drugs or alcohol: Coercing the victim to consume drugs and/or alcohol in an amount that any reasonable person would believe the victim is intoxicated is hazing.
Unreasonable amount of harm: This encompasses many types of acts, including, but not limited to sleep deprivation, confinement in a small space, and substance consumption.
Violations of the Penal Code: This includes any act that forces or causes the victim to violate the Penal Code.
Hazing unfortunately happens in a variety of institutions across America. It commonly occurs in educational institutions, such as colleges and universities. More than half of college students experience hazing, particularly those involved in an organization like a fraternity, sorority, sports team, club, or honor society.
Daniel Horowitz is a personal injury attorney who fights for hazing victims in Texas. We have handled multiple hazing cases and are here to represent victims and their families to demand justice for injuries and deaths caused by hazing. Our team seeks maximum compensation to cover hazing-related damages.
Who is Liable for Hazing Injuries & Death?
Our firm is here to help you understand your legal options after a hazing injury. There may be many different individuals and parties who may be liable for hazing personal injury accidents. Some of these include:
Participants (i.e., students)
Administrators
Educators
Local organizations or chapters
National organizations or chapters
We have the experience to fight for compensation for personal injury or wrongful death cases due to hazing. Our team works with victims to build a strong case for your claim.
If your child died due to hazing, we know that no amount of compensation can replace your child. However, we believe that you and your family should not have to shoulder unnecessary financial burdens. Our compassionate team is here to stand up for you and your family and seek maximum compensation.