Catastrophic Injury Attorney in Texas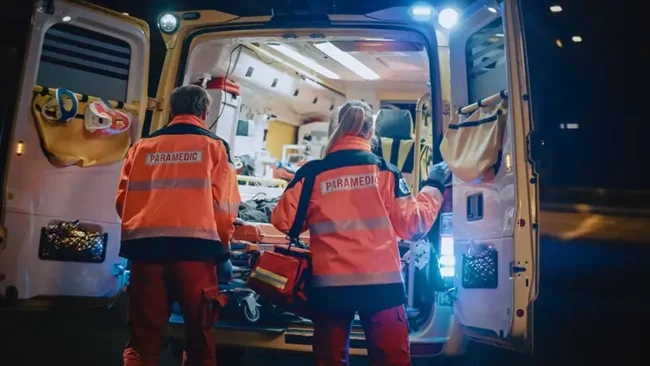 Daniel Horowitz is an experienced catastrophic injury attorney providing legal counsel and representation to victims and their families. Our firm fights for compensation after you suffer life-altering injuries that impact your life.
Catastrophic injuries are a type of personal injury. They cause severe damage and impact the victim's life permanently or may not heal for months or years. Typically, to be considered a catastrophic injury, the effects on the victim's life must last for a period of at least one year.
These life-altering injuries may cause debilitation or disfigurement which may create many issues. Catastrophic injuries can make it difficult to gain or keep employment, lower your quality of life, and affect relationships with your loved ones. In many cases, it also requires ongoing medical care and therapy that can quickly become incredibly costly to the victim and their family.
Common types of catastrophic injuries include:
Amputations
Blindness
Loss of hearing
Head injuries
Traumatic brain injuries
Spinal cord injuries
Paralysis
Severe burns
Skull fractures
Our firm offers extensive experience with many types of catastrophic injury cases. In our years of practice, we have helped our clients recover over $200 million for their injuries. We are here to get you the compensation you need after an injury.
Contact us now for a free case evaluation with board certified personal injury lawyer Daniel Horowitz.
Top Personal Injury Attorney Gets Compensation & Justice for Victims
Because of the many negative effects of these types of injuries, you may need a catastrophic injury attorney to seek compensation to pay for with medical expenses, lost wages, as well as non-economic damages like mental anguish.
These cases can be difficult to navigate, as often the full effects of the injuries may not be known for a long time and the compensation amounts can be quite high for these cases. That's why you need an experienced catastrophic injury attorney on your side to fight for your case.
If you suffered catastrophic injuries due to negligence or intentional acts, then you can seek compensation for both your physical and emotional injuries. Your personal injury attorney can fight your case through insurance claims and personal injury lawsuits against those at-fault.
Some common types of accidents that may result in catastrophic injuries include:
Slip and fall accidents
Firework accidents
Dog bites
Hazing injuries
We are 100% dedicated to our clients and getting them receive the compensation they need to recover after an accident. Mr. Horowitz offers years of experience and extensive legal knowledge for personal injury and catastrophic injury cases to get you the compensation you deserve.