Experienced Car Accident Attorney in Houston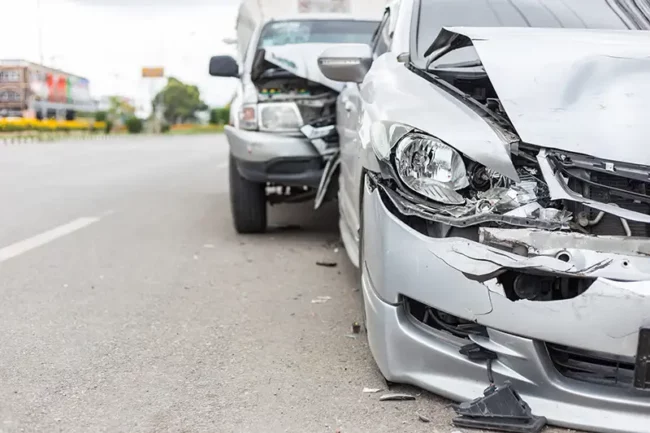 There is a one car crash about every six minutes  on U.S. roads. Many of these car accidents lead to major injuries or even death. Most car accidents can be avoided and are due to negligence, such as a driver not paying attention to the road or driving under the influence. If you were injured in a car crash, our firm is here to fight for you. As an experienced car accident attorney, Mr. Horowitz can seek compensation from the at-fault driver or company responsible for your injuries.
Over $200 Million Recovered for Our Clients
Reach out now to schedule a free case evaluation with our team at the Law Office of Daniel D. Horowitz, III PC.
One of the biggest mistakes people make after a car accident is trusting the insurance company and not getting help from an experienced car accident attorney. Insurance companies are not on your side and often go to great lengths to refuse paying you what you need to recover.
Our firm is fights against auto insurance companies to get the compensation you deserve after a negligent driver injures you. Your car accident attorney is here for you throughout the claims process to build a strong case and take a lot of the stress off your shoulders.
You only have so much time to file a car accident claim in Texas, so you should speak with an attorney as soon as possible. We begin by meeting with you to discuss your case. This case evaluation is completely free and confidential to understand the details of your case and understand your legal options. From there, your auto accident lawyer begins a thorough investigation to find evidence to support your case and identify all liable parties, such as other drivers, auto manufacturers, or companies who employ negligent drivers.
During the investigation process, our firm has access to many professional resources to build your car accident case, including:
Forensic specialists
Medical professionals
Accident reconstruction experts
Police officers
Your car accident attorney also files a claim with the at fault driver's insurance company on your behalf and sends the necessary evidence to prove negligence and provide supporting documents for your demand amount. Daniel Horowitz is an adept negotiator and can negotiate on your behalf with the adjuster to get you a fair settlement, even if the insurance company decides to play hardball and refuses to make a fair offer.
If we can't reach a fair settlement agreement, your auto accident lawyer can file a personal injury lawsuit. Most cases settle even after you file a lawsuit, but there are some cases where you go to trial. It's essential to choose a car accident lawyer with experience fighting cases inside of court like Daniel Horowitz.
Types of Cases Our Auto Accident Lawyer Represents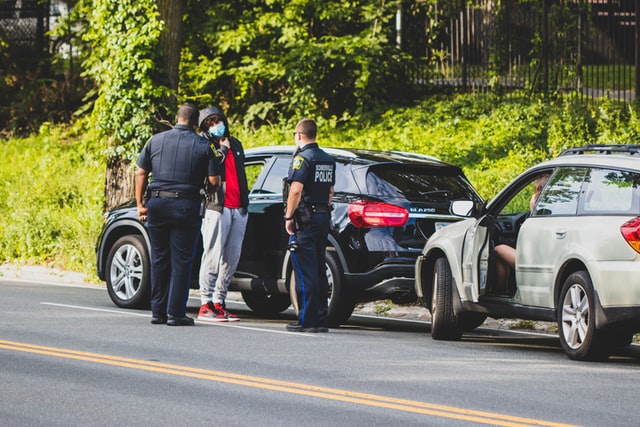 Car accident cases can be worth thousands or even millions of dollars depending on the circumstances of the accident and the injuries involved. We are here to seek justice through compensation for victims of auto accidents.
Mr. Horowitz is a board-certified personal injury attorney offering experienced legal representation for a wide range of cases, including:
Uninsured Motorist Car Accidents: If you were hit by an uninsured driver, it can be difficult to get compensation for the accident. In some cases, we may be able to go after the driver's assets or we may need to go up against your own insurance company through an uninsured motorist claim.
Drunk Driver Car Crashes: Driving under the influence of drugs or alcohol is incredibly reckless and can lead to serious crashes, many which cause permanent injuries or even death. If you or a loved one were injured by someone driving while intoxicated, you're entitled to compensation for your damages and injuries.
Distracted Driving Accidents: Distracted driving like texting while driving is negligent and puts people at risk. If you were injured by a distracted driver, our team fights for fair compensation.
Truck Accidents: Accidents with commercial trucks like 18-wheelers can cause devastating injuries and wrongful death. These cases often involve fighting large trucking corporations to get the compensation you need. Our team has helped countless truck accident victims win against big trucking companies and get fair payouts for their injuries.
Crashes from Automotive Defects: Accidents may happen due to defective products in your vehicle. These cases often involve fighting big auto manufacturers for compensation. Daniel Horowitz goes to bat for you to get you the compensation you need after you're injured by a defective vehicle.
Recreational Vehicle Accidents: Accidents with 4-wheelers, Gators, ATVs, side-by-sides, and wave runners can cause injuries just as serious as full size passenger cars. Our car accident attorney represents victims of recreational vehicle accidents to get you the compensation you deserve for your damages and injuries.
Boat Accidents: When you think of auto accidents, you might not immediately think of boats, but recreational boat accidents are another common type of accident where you may need an experienced auto accident lawyer on your side to get compensation. Boat accidents generally involve recreational watercraft and often involve driving boats under the influence.
Bus Accidents: Bus accident cases often involve seeking compensation from the government agency that runs the bus. These cases are complex and difficult to fight, so you may need the help of an auto accident lawyer to get the compensation you deserve from an accident with a negligent bus driver.
No matter the type of auto accident, our car accident attorney is here to win your case.