Personal Injury Lawyer for Construction Site Accidents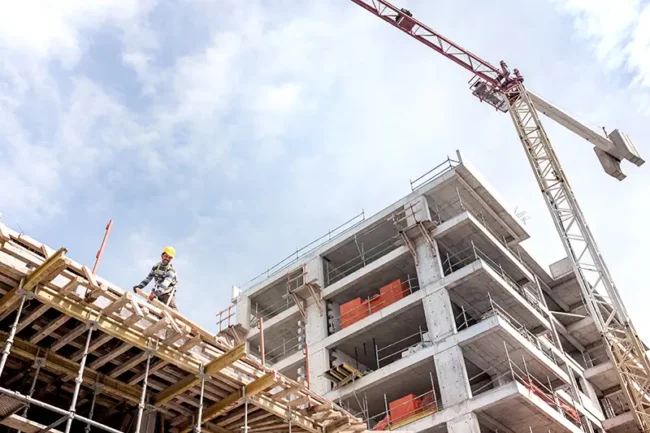 The construction industry is one of the most dangerous for workplace accidents, with many people being seriously or fatally injured every year. Our firm fights for you after a construction injury. We have handled many cases involving construction site accidents and can get you compensation through insurance claims and lawsuits. We are proud to have helped our clients recover over $200 million in damages in our years of practice.
Reach out now to get a free consultation with board-certified personal injury lawyer Daniel Horowitz.
Many construction site accidents are due to negligence for safety policies and procedures. Construction companies are responsible for taking precautions to protect workers and subcontractors on site, but many fail to do so, leading to serious injuries and even death. If you were injured in a construction accident, you can seek compensation for your injuries. Often, you do this through worker's compensation insurance if your employer has it. In some cases, you may even need to file a lawsuit against the negligent party. Our team seeks compensation for you through insurance claims and personal injury lawsuits.
Common Construction Site Injuries
Construction site injuries are frequently due to safety negligence. Some of the most common types of construction injuries include falls, being struck by objects, electrocution, and getting caught between objects. Some common causes of these injuries include:
Missing or incorrectly installed fall rails
Incorrectly installed or maintained scaffolding
Lack of safety training
Lack of fall prevention training
Defective or unmaintained construction equipment
Improper operation of equipment like cranes
Lack of personal protection equipment
Lack of safety policies for the construction site
Construction workplace accidents can be incredibly severe, often leading to catastrophic injuries or even death, leaving victims with high costs for things like medical expenses and lost wages.
Get the Compensation You Deserve with from Daniel Horowitz
If you were injured in a construction accident, our firm is here for you. As a top personal injury attorney in Houston, Daniel Horowitz seeks fair compensation from negligent parties for accident victims and their families. After a construction site accident, our team fights tirelessly to get you the compensation you need.
Often, insurance companies use tricks and dishonest tactics to try to get victims to take a lower settlement than their case is worth. Our team defends you against these tactics to get you the compensation you deserve. We offer decades of experience and can assist with everything from investigating the cause of your accident to negotiating on your behalf for a fair settlement with the insurance company. We are here for you after an accident.