Top Personal Injury Attorney | Daniel D. Horowitz, III PC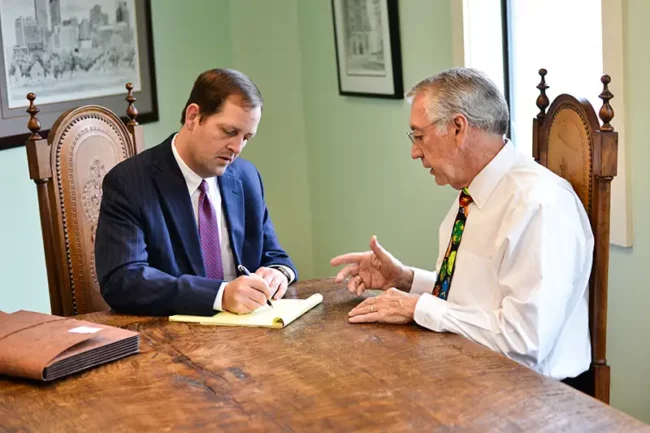 The Law Office of Daniel D. Horowitz, III PC offers experienced legal services for personal injury victims. Mr. Horowitz is here to represent you after an accident, whether a car accident, truck accident, or other personal injury accident. You can trust our team to provide you with knowledgeable counsel and representation after an accident. Get in touch now to get a
free case evaluation
with Mr. Horowitz. Mr. Horowitz was distinguished by The National Trial Lawyers as one of the
Top 40 Under 40 Trial Lawyers
in 2012 and has received many other awards, honors, and recognitions, including:
Texas Super Lawyers honors 2013-2021
Top 16 Motorcycle Lawyers in Houston 2021
Reich Chandler Outstanding Advocate Award 2012
Texas Rising Star Honors by Super Lawyers in Texas Monthly 2008-2013
H Magazine Professionals on the Fast Track 2009
H Magazine Top Lawyers for the People 2008
Director of the Year from Houston Trial Lawyers Association 2006-2007
Board-Certified Personal Injury Lawyer in Texas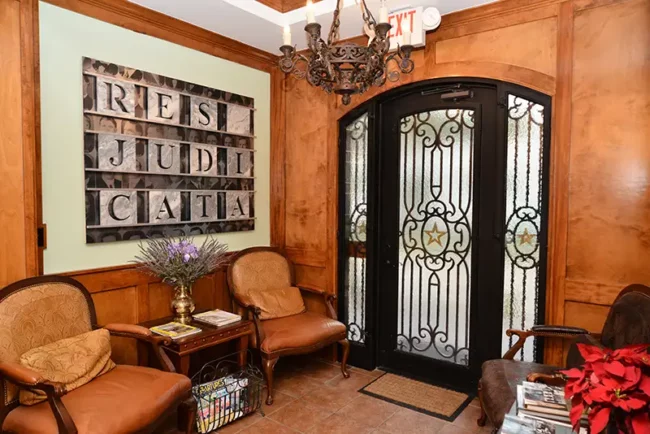 Mr. Horowitz is an experienced personal injury attorney board-certified by the Texas Board of Legal Specialization. Board-certified attorneys are thoroughly vetted for a range of criteria to become board certified, including:
Completing 60 hours of continuing education in personal injury law
Passing a 6-hour examination on personal injury law
Providing references from judges and lawyers in their local area
Meeting experience requirements for practicing law and practicing personal injury law
According to the Texas Board of Legal Specialization, there are only 1,280 board-certified personal injury trial law attorneys in the entire state of Texas due to the stringent requirements that lawyers must meet to demonstrate excellence. Mr. Horowitz is proud to be one of that number to provide clients with peace of mind for their case.
Choosing a board-certified personal injury lawyer like Mr. Horowitz for your case means you have an attorney on your side with a proven track record for education, experience, and performance.
Professional Associations
Mr. Horowitz is also involved in a large range of professional associations and memberships, including:
Houston Trial Lawyers Association, President
State Bar of Texas Board of Directors
Member Services & Education, Appeals-Grant Review Subcommittee, Chair
Court Rules Committee, Board Advisor
Family Law Section, Board Advisor
Justice of the Peace Section, Alternate Board Advisor
PJC-General Negligence & Intentional Torts Committee, Alternate Board Advisor
Nominations and Elections Committee, Member
Policy Manual Subcommittee, Vice-Chair
Law Practice Management Standing Committee, Board Advisor
New Directors Orientation Subcommittee
Workers Compensation Section, Alternate Board Advisor
Entertainment & Sports Law Section, Board Advisor
Animal Law Section, Alternate Board Advisor
Board Advisor to the Appellate Section
Policy Manual Committee
Legislative Policy Committee
Houston Bar Association
Administration of Justice Committee, Co-Chair
Fee Dispute Committee, Chair
Fee Dispute Committee, Member
LIPS "Lawyers in Public Schools" Committee
Professionalism Committee
Speakers Bureau
Law & Media Committee Board of Directors
University of Texas Silver Spurs Alumni Association, President
Houston Lawyer Referral Service Board of Trustees
American Board of Trial Advocates, Member
Texas Association of Civil Trial and Appellate Specialists Board of Directors
Texas Trial Lawyers Association Board of Directors
Finance Committee
CLE Committee
Membership Committee
Advocates Board, Chair
Executive Committee
Supreme Court Historical Society Member
Texas Supreme Court Historical Society Member
Houston Trial Lawyers Association Board of Directors
Allied Advocates Foundation