Tips from Your Car Accident Attorney for After an Accident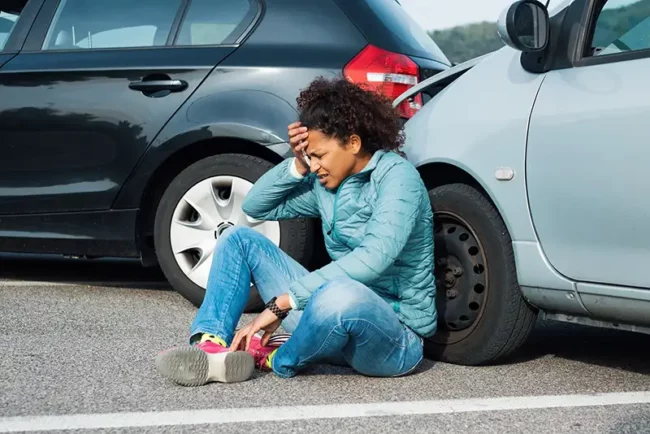 Car accidents can create a lot of confusion. Adrenaline and emotions may be running high and you might not know what to do. If you were in an accident, here are some important steps to take:
Check for Injuries – The first step to take after any accident is to check for injuries. Check yourself, your passengers, and everyone in the other car(s). If there are major injuries, you need to call 911 and let the dispatcher know so they can send an ambulance.
Call for Help – Even if there are no serious injuries, you should still call the authorities for help. It can be helpful for your case and your car accident attorney to have a police report of the accident. Additionally, the law often requires you to inform the police of an accident. You must call the police any time there is an injury, fatality, you cannot move your car, or there is property damage that is more than $1,000. If there are no major injuries, then you may want to call the non-emergency line rather than 911. Houston's non-emergency phone number is (713) 844-3131. You may want to save this in your phone in case you ever need it.
Move to Safety – Texas law also requires you to move your car out of the flow of traffic if you're able. This prevents unnecessary traffic backups, but it also is important for your safety to move out of the way to prevent additional crashes.
Exchange Information – You will need to exchange information with the other driver(s) involved in the crash as well. This includes name, contact information, insurance information, vehicle descriptions, and license plate numbers. If the other driver doesn't have insurance, then you need to call the police if you haven't done so already.
Preserve the Evidence – If you can, you can start gathering evidence right at the accident scene. This can help with your claim later against the at-fault driver. Pictures can be incredibly helpful, so take photos at different angles of anything that may be helpful, like the cars, the damage, and the road conditions. You should also get contact information for witnesses to the accident and take note of any security cameras nearby that may have caught your crash on video. It may also help to take a moment to write down what happened during the accident while the memory is still fresh.
Tell Your Insurance – Typically, you're required to inform your auto insurance company of any car accidents you're involved in, whether you're at fault or not. You also usually only have a short period of time to do this, or you may be in breach of contract with your insurer. Therefore, it helps to give them a call shortly after the accident to avoid negative consequences. It's important to note that informing them of an accident is not the same as making a claim.
Get Medical Attention – Even if you don't think you're injured, it helps to get a medical checkup. Many injuries don't cause symptoms until later, so seeing a doctor can help detect many of these injuries, often known as "hidden injuries." In addition to early medical intervention, this also helps create a paper trail of your injuries for your claim in case you need them later.
Call Your Car Accident Attorney – If you're injured, calling a car accident lawyer shortly after your crash means they can start helping as soon as possible. They can help you get evidence, file your claim, and keep track of paperwork along the way. Your attorney also helps communicate and negotiate with insurance adjusters and can go to trial when needed to get you fair compensation.
Taking these steps after a car accident can build a strong case after a car accident.
Choosing the Right Personal Injury Lawyer for Your Case
After a car accident, it's important to choose the right personal injury lawyer to be on your side. They are your source for legal advice and services while you recover from an accident. Our team at the Law Office of Daniel D. Horowitz, IIIPC is here to fight for you if you are a victim of a car accident. Mr. Horowitz is a board-certified personal injury attorney in Texas with years of experience and a proven track record of success for his clients. We are here to seek compensation for a wide range of personal injury cases, including car accidents and truck accidents.
Contact us now to schedule a free consultation with our firm.