Personal Injury Lawyer for Dog Bite Cases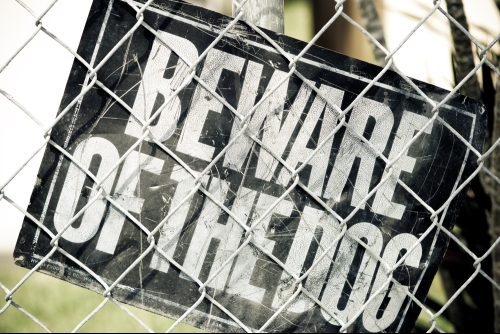 If you or your child were injured by a dog bite, the Law Office of Daniel D. Horowitz, III PC is here to represent you. Our firm offers experienced legal representation for victims of personal injury cases, including dog bites and dog-related injuries. We have fought many cases and helped dog bite victims recover compensation for their damages and injuries.
Negligent dog owners are often on the hook for all expenses related to a dog bite, including medical bills, lost wages, property damage, and non-economic damages. Dog bite cases also encompass other injuries caused by dogs. For instance, if a dog injures you by knocking you down, the owner is usually liable under personal injury law. Mr. Horowitz helps victims and their families seek compensation after a dog bite. We are here to get you the settlement you deserve after you were injured by a dog.
Daniel Horowitz is a board-certified personal injury attorney offering decades of experience and extensive legal knowledge. He has won many awards, including the Texas Super Lawyers honor from 2013 to 2021. We have recovered over $200 million in damages for our clients in our years of practice.
Reach out now to schedule a free case evaluation.
Texas Dog Bite Laws
Texas follows what is known as the "one bite rule." Often, this is mistaken as a one bite free rule that absolves a dog owner's liability for injuries if it's the first time the dog has bitten anyone. However, this simply isn't true.
Here are the things you need to prove to recover damages in a dog bite case:
The dog has a past of either biting someone else or acting aggressively
The owner knew or should have known about this history
The owner didn't take reasonable action to prevent the dog from biting the victim
As your personal injury lawyer, Daniel Horowitz is here to fight for your dog bite case. Our team gathers compelling evidence and creates a strong case against the dog owner.
Dog owners often have liability coverage for dog bites and other pet-related injuries through their homeowners or renters insurance. Often, you can seek compensation from these insurance companies through a personal injury claim. If the owner doesn't have insurance or the dog is a breed excluded from the insurance company, then you may have to file a lawsuit against the owner. Dog breeds commonly excluded by insurance policies include pit bulls, chows, and Doberman pinchers, which are among the top breeds responsible for fatal attacks.
We are here to help you understand your legal options and fight your case. Our firm is your partner in seeking compensation for your personal injury accident and fights tirelessly for your rights after a dog bite.