Top Bus Accident Lawyer in Houston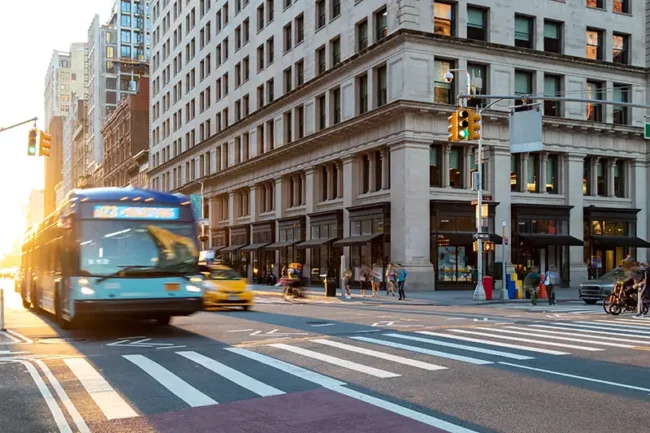 Bus accidents can be incredibly complex, which is why you need an experienced bus accident lawyer on your side if you were injured in a bus accident. Whether you were a passenger, pedestrian, or another driver, you can seek compensation for your damages and injuries after a bus accident. Our firm is here to fight for you to get the compensation you deserve.
Get a free case evaluation for your bus accident case today.
Bus drivers and bus companies have an increased duty of care to others on the road. This means they must be even more careful than drivers of passenger cars because they're responsible for providing transportation to more people and their vehicles are much larger and more likely to cause significant harm.
Many bus accident victims face serious or even catastrophic injuries that cause permanent impacts on their life. Many even lose their lives to bus accidents, leading to families to file wrongful death suits for their loved ones. Data from the Texas Department of Transportation shows that there were 2,550 bus crashes in Texas in 2021, with many of those causing major and even fatal injuries. This number doesn't include the 1,187 school bus crashes reported in 2021.
If you need an experienced bus accident attorney, we offer seasoned legal representation. Daniel Horowitz is a board-certified personal injury lawyer with decades of experience fighting auto accident and bus accident cases. In our years of practice, our team has helped our clients recover over $200 million in damages, even against large companies. We are here to seek compensation for you after a bus accident.
How Bus Accidents are Different from Car Accidents
Bus accidents can be difficult to fight for many reasons. One is that bus accidents often include serious injuries for multiple victims, leading to more people seeking compensation after an accident. If a bus only carries $1 million in insurance coverage but there are 40 people injured after a bus crash, many victims find themselves at a loss for the compensation they need for their damages and injuries.
Additionally, crashes with certain types of buses may come with different rules for the claims process. If you were injured by a private bus like a charter bus used for things like field trips, vacations, or sports competitions, the claims process is often the same. However, school buses and public transit buses are typically owned by government agencies, meaning there are limits on how long you have to file a claim and how much you can receive in compensation from the bus owner.
Our firm navigates this process for you to get you the compensation you need after a bus accident. As a trusted bus accident lawyer in Houston, we can help you understand your legal options and pursue negligent parties for your damages and injuries.
Hire an Experienced Auto Accident Attorney After a Bus Accident
When you hire Mr. Horowitz for your case, he works tirelessly to build a strong case for compensation. Our team navigates the complex legal issues associated with bus accidents, including identifying all negligent parties to seek compensation from. Often, you can seek compensation not only from the bus company or government agency that owns the bus, but also parties like manufacturers, parent companies, and maintenance companies that might be liable for your accident to get you the compensation you deserve after an accident.
Daniel Horowitz is a leading auto accident attorney offering significant experience for bus accidents, commercial truck accidents, and other unique cases. Our firm has helped countless bus accident victims recover damages through insurance claims and lawsuits and can represent you for your case.