Top Truck Accident Lawyer in Texas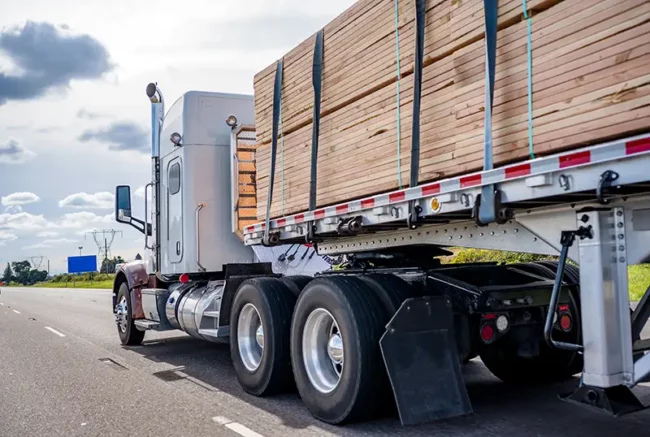 If you were injured in a truck accident, contact our team for experienced legal representation. We represent truck accident victims and fight big truck companies for compensation after an accident. Daniel Horowitz is a board-certified personal injury lawyer with decades of experience fighting for victims and their families. As your truck accident lawyer, our firm is here to go up against trucking companies and their insurance providers to get a fair settlement for your damages and injuries.
Over $200 million recovered for our clients.
Reach out now for a free consultation for your truck accident case.
Commercial trucks can cause devastating accidents that leave victims dead or with catastrophic injuries. These cases often result in millions of dollars in damages for the victims and their families, including medical expenses, lost earning capacity, and pain and suffering.
The average 18-wheeler truck with cargo weighs up to 800,000 pounds while the average passenger sedan weighs just 4,000 pounds. Accidents between cars and trucks can be some of the most dangerous. These accidents can cause cars to be crushed, victims to be ejected from their vehicles, or even rollover crashes. Underride truck accidents, where the car slips underneath a commercial truck, are incredibly common and some of the most fatal types of truck accidents.
Trucking companies are often large and work with big insurance companies to reduce their liability in crashes. These insurance companies often play hardball with victims to try to get them to take lower settlements or even refuse to pay them at all. Having a truck accident lawyer can fight for the compensation you deserve from the insurance company. We handle everything from gathering evidence to negotiating with the insurance adjuster to get you fair compensation.
Common Causes of Truck Accidents
Common causes of truck accidents include:
Driver drug or alcohol use
Inexperienced drivers
Distracted truck driving
Speeding
Improper cargo loading
Improper truck maintenance
Commercial truck defects
There are many federal trucking regulations meant to reduce risks for truck accidents based on data about common causes of truck accidents, but many trucking companies break these regulations to increase profits. One example is having drivers drive longer than allowed by federal laws to get shipments delivered faster, which can increase the risk for fatigued driving.
Our firm is here to fight negligent trucking companies to get compensation for your injuries after an accident. As a leading Texas truck accident lawyer, he has helped countless truck accident victims and their families get the compensation they deserve.
Hiring a Truck Accident Lawyer for Your Case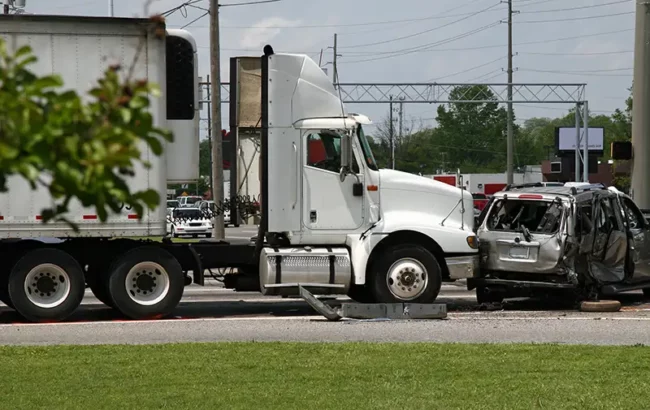 Hiring a top truck accident lawyer like Daniel Horowitz for your case helps you fight for fair compensation after a truck accident. If you were injured in a truck accident, there may be several parties responsible, including:
Trucking Companies: Trucking companies are liable for injuries caused by the drivers they employ. They can also be negligent by encouraging drivers to drive under unsafe circumstances, like driving for too many hours consecutively or speeding to meet unrealistic delivery deadlines.
Cargo Loading Companies: If cargo in an 18-wheeler truck isn't loaded and balanced properly, it can make it difficult to maneuver or stop and may increase the risk for an accident. Negligent cargo loading companies may be liable for your truck accident.
Truck Maintenance Companies: If the trucking company contracts out to a maintenance company for their commercial trucks, then they may also be liable for your accident. If your crash was due to improper maintenance, your truck accident lawyer may be able to prove the maintenance company's negligence for your case.
Truck Manufacturers: Like any other vehicle, commercial trucks can also experience design and manufacturing defects that lead to an accident. Your truck accident attorney can go after truck manufacturers under product liability laws if a defective truck was to blame for your accident.
Our team has significant experience with truck accident cases, including truck accidents in the Eagle Ford Shale area going to and from oil rigs in Texas. Choose our team to represent you as a truck accident victim.