Personal Injury Lawyer for Pipeline Explosions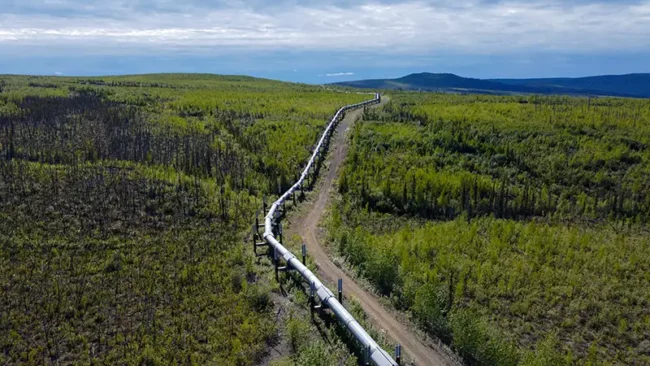 As a board-certified personal injury lawyer, Daniel Horowitz is here to get you compensation after a pipeline explosion. Pipeline explosions frequently cause life-altering injuries that leave victims with significant medical expenses, property damage, and emotional damages. We are here to fight for you and your family to get you the compensation you deserve for your case.
Contact us now for a free case evaluation for your pipeline explosion case.
Pipeline explosions can level whole communities in seconds without warning. These are serious industrial accidentsthat can cause devastation for victims and their families. If you were injured in a pipeline explosion, you might face serious consequences like catastrophic injuries and major property damages. These cases are often worth millions of dollars because of how severe they are. Yet, victims often must go up against large oil and gas companies with teams of people working to make you take a low settlement offer.
With our experienced legal firm on your side, you can seek the compensation you deserve from negligent parties responsible for your pipeline explosion. Our team works hard to build a strong case for you and fights for the compensation you need.
Common Causes of Pipeline Explosions
Pipeline explosions are incredibly damaging. Data from the Pipeline and Hazardous Materials Safety Administration shows that over the last nearly 20 years, there were 12,795 pipeline incidents recorded causing 276 fatalities and 1,144 injuries. The estimated economic costs for these pipeline incidents total over $10 billion.
Common causes of pipeline explosions include:
Aging infrastructure
Poor maintenance
Improper installation
Improper repairs
Failure to respond to leaks
Defective pipes, valves, or joints
Over pressurization
Damage from digging, excavation, or demolition
Any number of these issues can create dangerous circumstances that may lead to a pipeline explosion. As Texas is one of the largest producers of oil and gas in the U.S., unfortunately many pipeline explosions happen right here. Victims of pipeline explosions often suffer serious injuries including severe burns, amputations, paralysis, as well as death.
Pipeline explosions can occur along the pipeline or even in your home. Natural gas leaks from bad pipelines can fill houses with natural gas that can lead to asphyxiation or even a house explosion from the smallest spark. Pipeline explosions also often injure pipeline workers just trying to do their jobs.
Seeking Compensation with Representation from the Law Office of Daniel D. Horowitz, III PC
Our team at the Law Office of Daniel D. Horowitz, III PC is here for you after a pipeline explosion. These cases are often complex because they involve large settlement amounts with big companies. Our firm goes up against these large corporations to get fair compensation for your damages and injuries. We are experienced in investigating pipeline explosions and gathering evidence to prove the pipeline company's negligence that led to your accident.
In our years of practice, we have helped our victims recover over $200 million. We are here to represent you for your case and get the compensation you deserve.