About The Law Office of Daniel D. Horowitz, III PC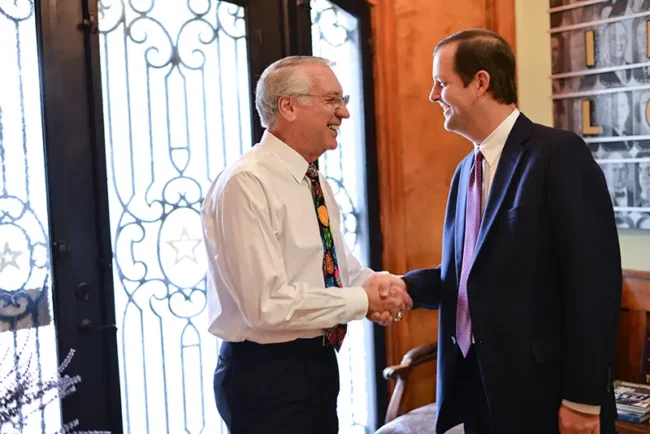 We advocate for individuals and families who have been seriously injured or killed due to another party's negligence. Daniel D. Horowitz, III PC has won numerous jury verdicts and settlements and has helped victims recover more than $200 million in damages.
Mr. Horowitz is a board-certified personal injury trial lawyer with over 20 years of experience. Our team fights in and out of court to recover compensation for your injuries and damages. We are 100% devoted to fighting for our clients. Our experience and case results help our clients have peace of mind they're in good hands. We are here to help you understand your legal options and fight for the compensation you deserve.
We represent victims in a wide range of cases, including:
Our firm cares about your case and is here 24/7 with real time assistance through virtual chat. We can help you determine what to do after an accident, what your best legal options are, and how we can help you with your case.
Get in touch now to schedule a free case evaluation with our team.
Learn More About Mr. Horowitz – Board Certified Personal Injury Lawyer
Mr. Horowitz received his bachelor of business administration from the University of Texas McCombs School of Business. He went on to receive his doctorate of jurisprudence from South Texas School of Law. While at the University of Texas, Daniel served as the treasurer of the Silver Spurs — an organization he continues to support as a member of its Board of Directors.
Daniel began his legal career as a law clerk at Abraham, Watkins, Nichols, Sorrels, Agosto and Friend. He joined the firm as an associate in 2005 and became a partner in 2011. Then, he founded his own law firm in 2014.
Daniel is a devoted husband and a father of twins. In his spare time, he enjoys Texas football and spending time with his family and friends.
Why hire us to represent you in your car accident or personal injury case? Mr. Horowitz is an accomplished attorney with decades of experience as well as an impressive list of achievements. Here are just some of the highlights for his attorney profile:
Certified Legal Specialties
Education
Published Works
"Can Friends Still Let Friends Drive Drunk?" Texas Bar Journal, May, 2013
"Is Your Non-Refundable Retainer More Refundable Than You Thought"
March 2007. A Close Look at the Ethical Issues Surrounding Non-Refundable
Retainers Following the Decision in Cluck v. Commission for Lawyer Discipline,
2007 Tex. App. LEXIS 355, Jan., 2007
Bar Admissions
Texas, 2002
S. District Court Eastern District of Texas, 2005
S. District Court Northern District of Texas, 2005
S. District Court Southern District of Texas, 2005
S. District Court Western District of Texas, 2005
S. Court of Appeals 5th Circuit, 2005
New Mexico, 2017
Classes and Seminars
Moderator, "Implementation of Rules for Dismissals and Expedited Actions"
Speaker, "Summary & Impact of New Expedited Trials & Early
Dismissal Rules," Houston Bar Association Litigation Section Luncheon
Speaker, "New Rules on Motions to Dismiss and Expedited Cases Under
$100,000," Houston Bar Association's Civil/Appellate 2013 Bench
Bar Conference
Speaker, "The Importance of Jury Service," Seven Lakes High School
Speaker, Personal Injury Law, Tomball High School
Panel, Professionalism Day, Houston Bar Association, Texas Southern University
"Is Your Non-Refundable Retainer More Refundable Than You Thought,"
Municipal Justice Bar Association of Texas 19th Annual Traffic Law Update
Seminar
Guest speaker, Judge Wettman's mediation class, South Texas College
of Law
CLE: Best Kept Trial Secrets — Las Vegas, TTLA
Client Wrangling — Managing the Difficult Client, HTLA Rising Tide
Roundtable, Building Blocks for a Successful PI Practice
MCLE Course: Latest Changes in the Disciplinary Rules, HBA
CLE Luncheon — Hot Topics in the Courthouse. Net of Taxes Earning
Capacity — House Bill 4 meets the Federal Tax Code, Houston Trial
Lawyers Association
Earning, Collecting & Keeping Attorney's Fees, Family Law Section
of the Houston Bar Association
What You Should Expect from Your Attorney, University of Houston's
Center for Consumer Law, People's Law School
TTLA Annual Ski Seminar
Law as a Career, Klentzman Intermediate School
Honors and Awards
Texas Super Lawyers® honors as presented by Super Lawyers®, a Thomson Reuters Business, in Super Lawyers® and Texas Monthly, 2013-2021
com 10 out of 10 rating
Top 16 Motorcycle Accident Lawyers in Houston, Expertise, 2021
Past President of Houston Trial Lawyers Association, 2018
Avvo Personal Injury Top Contributor, 2016
Texas Rising Star℠ honors as presented by Super Lawyers®, a Thomson
Reuters Business, in Texas Monthly
Top 40 Under 40, The National Trial Lawyers, 2012
Reich Chandler Outstanding Advocate Award, Texas Trial Lawyers Association, 2012
H Magazine Professionals on the Fast Track, 2009
H Texas Top Lawyers for the People honor as presented by H Texas Magazine.
H Magazine Top Lawyers for the People, 2008
Director of the Year – Houston Trial Lawyers Association, 2006-2007
Professional Associations and Memberships
State Bar of Texas, Member Services & Education, Appeals-Grant Review
Subcommittee, Chair
Houston Bar Association, Administration of Justice Committee, Co-Chair
State Bar of Texas, Court Rules Committee, Board Advisor
State Bar of Texas, Family Law Section, Board Advisor
State Bar of Texas, Justice of the Peace Section, Alternate Board Advisor
State Bar of Texas, PJC-General Negligence & Intentional Torts Committee,
Alternate Board Advisor
State Bar of Texas, Nominations and Elections Committee, Member
State Bar of Texas, General Negligence, Committee Member
University of Texas, Silver Spurs Alumni Association, President
Houston Lawyer Referral Service, Board of Trustees
American Board of Trial Advocates, Member
State Bar of Texas, Board of Directors
State Bar of Texas, Vice-Chair, Policy Manual Subcommittee
State Bar of Texas, Board Advisor, Law Practice Management Standing Committee
State Bar of Texas, New Directors Orientation Subcommittee
State Bar of Texas, Alternate Board Advisor, Workers Compensation Section
State Bar of Texas, Board Advisor, Entertainment & Sports Law Section
State Bar of Texas, Alternate Board Advisor, Animal Law Section
State Bar of Texas, Board Advisor to the Appellate Section
State Bar of Texas, Legislative Policy Committee
State Bar of Texas, Policy Manual Committee
Texas Association of Civil Trial and Appellate Specialists, Board of Directors
Texas Trial Lawyers Association, Board of Directors
Texas Trial Lawyers Association, Finance Committee
Texas Trial Lawyers Association, CLE Committee
Texas Trial Lawyers Association, Membership Committee
Supreme Court Historical Society, Member
Texas Trial Lawyers Association Advocates Board, Chair
Texas Trial Lawyers Association, Executive Committee
Houston Bar Association, Fee Dispute Committee, Chair
Houston Bar Association, Fee Dispute Committee, Member
Houston Bar Association, LIPS "Lawyers in Public Schools" Committee
Houston Bar Association, Professionalism Committee
Houston Bar Association, Speakers Bureau
Houston Bar Association, Law & Media Committee
Houston Trial Lawyers Association, Board of Directors
Secretary-Treasurer of Houston Trial Lawyers Association