Houston Boat Accident Lawyer
Contact Our Houston Boat Accident Lawyer About Your Potential Claim
With 624 miles of coastline along the Gulf, millions of acres of freshwater, and more than 191,000 miles of waterways, recreational boating is a common hobby in Texas. Unfortunately, thousands of boating accidents occur every year throughout the state, resulting in serious and sometimes deadly injuries, and the number of boating-related fatalities continues to rise. While mechanical malfunctions can contribute to these accidents, most injuries result from improperly trained, inexperienced, or simply reckless operators who violate the law or fail to share the state's waterways responsibly.
Boat operators must adhere to the same duty of care when boating on the state's water systems expected from drivers on roadways. They can be held liable for negligence if their actions lead to an injury-causing accident. Boat owners, passengers, manufacturers, and other third-party entities may also be responsible for such accidents.
If you or a loved one suffered harm during a boating accident due to the negligent actions of another person or company, contact our firm. You may be entitled to recover compensation in a personal injury claim to cover your damages. Learn more about boating accident cases below, then contact The Law Office of Daniel D. Horowitz, III PC to discuss your accident. Our Houston boat accident lawyers can help you determine if you are eligible to file a claim under Texas state law. We will work to identify the liable parties who caused your injury and recover the maximum compensation amount to cover your medical bills, lost wages, and other damages.
Texas Boating Law
Federal maritime laws apply to boating accidents on navigable waters (used to transport people and goods) and accidents involving commercial activities. In contrast, Texas state laws govern non-navigable bodies of water or those used for recreational purposes. The Texas Parks and Wildlife Code outlines equipment and safety regulations for ownership of powerboats, sailboats, and manually-propelled watercraft.
According to this law, all boat operators must demonstrate reasonable care when operating their boat. No person may operate any vessel in a manner that shows willful or wanton recklessness or negligence that could endanger the health, safety, or property of another person. This includes operating a boat at a higher rate of speed than is reasonable and prudent for the weather conditions and traffic density, failing to leave proper clear distance between others unless traveling at "headway speed," creating hazardous wakes, or in any other way neglecting due caution and circumspection that could pose a danger to others.
Texas does not require a boating license or boating insurance to operate a boat. However, anyone born on or after September 1, 1993 is required to complete a Boater Education Certification Course to operate a boat with over 15 hp. All motorized outboards, outboard motors, and sailboats fourteen feet in length or longer must be titled and registered in Texas. All individuals on a vessel must wear Coast Guard-approved life jackets in the appropriate size, and there must be enough lifejackets for every passenger on board. Any vessel or watercraft longer than sixteen feet must also carry a Type IV Coast Guard-approved throwable flotation device.
Federal and state laws prohibit operating a vessel while intoxicated, meaning a BAC at or above 0.08%., and Boating While Intoxicated (BWI) offenses are enforced by water patrols. If a boat operator is arrested while operating a watercraft or vessel with an engine of 50 hp above and refuses to submit to breath or BAC testing, consequences are steep. Their driver's license will be automatically suspended for 180 days for a first offense regardless of whether they are convicted for BWI. Convictions for first offense BWIs are punishable by a maximum fine of $2,000, up to 180 days in jail, or both. The penalties increase to a $4,000 fine and one year in jail for a second offense and a $10,000 fine and two to ten years in prison for a third offense.
Causes of Boating Accidents in Texas
Boat accidents can occur for a wide variety of reasons and typically result from a combination of factors. The U.S. Coast Guard reports the following leading causes of these accidents:
Operator inattentiveness or distraction
Operator inexperience or lack of training
Navigational errors
Failure to keep proper lookout
Failure to monitor hazardous weather conditions
Alcohol or drug use
Excessive speed
Mechanical failure or defects
Failure to properly maintain the vessel
Force of wake/waves
Poor weather
Failure to adhere to boating safety laws
Lack of preparation
Boating accidents can occur in collisions with other vessels, collisions with a fixed object, collisions with swimmers or personal watercraft, flooding, capsizing, grounding, or passengers falling overboard. Injuries caused by a boat accident may include head trauma, traumatic brain injuries, whiplash, spinal cord injuries, lacerations, broken bones, damaged ligaments, limb amputations, and burns. The majority of fatal boating accident victims die by drowning.
What Are Boat Operators Required to Do When Involved in an Accident in Texas?
Texas Parks and Wildlife Code 31.104 requires that operators of any vessel involved in a boating accident or collision must immediately stop and render necessary assistance, except in cases where taking such action would endanger their own vessel, crew, or passengers. Assistance refers to any form of action that would be practical and necessary to save them from danger or minimize an existing danger. Operators involved in boating accidents must provide their name, address, and vessel identification number to anyone injured in the accident and owners of damaged property. Failure to follow these requirements is a Class A misdemeanor if the accident does not cause serious bodily injury or death and a felony if it does cause serious injury or death.
According to Section 31.105 of the Code, vessel operators must report any boating accidents or casualties to the Texas Parks and Wildlife Department or a local law enforcement agency. This report must contain a full description of the accident and resulting damages pursuant to regulations established by the department. The operator must submit this report within 30 days if any person sustains an injury that requires treatment beyond first aid or experiences property damage over $2,000. They must submit the report within 48 hours if a fatality occurred. These accident reports are confidential and are not admissible in court as evidence.
Who Is Liable in a Boating Accident?
Lawsuits involving boat accidents fall under Texas personal injury law. You may be able to file a lawsuit if you can prove that another party's negligence or intent caused your injury or loss. Any of the following can be held liable for a boating accident:
Operator of the boat who violates the laws above or engages in other negligent actions
Passengers in a boat who act dangerously or prevent the driver from driving safely
Boat owners if they allow inexperienced drivers to operate the boat they own
Boat manufacturer if the boat or onboard safety equipment (such as life jackets) have manufacturing defects or malfunction
Boat rental company if they failed to perform routine maintenance or were aware of a mechanical issue or part defect and failed to fix it
Gathering Evidence in Boat Accident Case
After your attorney identifies the liable parties, you must show, through evidence, that the defendant's wrongful actions directly caused your accident, injury, and resulting damages. Proving negligence in a personal injury case requires proving these four elements:
The defendant had a duty of care.
The defendant violated this duty of care.
You sustained injuries as a direct result of this violation.
You incurred damages due to your injuries.
For example, if you are injured while struck by a reckless boat operator, you must prove that the operator had a duty of care to avoid hitting you, that they breached this duty of care, and that this breach directly caused your injuries. Proving negligence in boating accidents tends to be far more complicated than proving negligence in a car accident due to lack of witnesses. Evidence can also disappear shortly after a boat accident. An attorney can help preserve evidence that may become crucial for securing a settlement or verdict.
Your attorney may obtain the following evidence to establish negligence:
Medical records that show the extent of your injuries and potential for recovery.
Forensic evidence collected at the scene of an accident to assist accident reconstruction efforts during your case.
For instance, if the defendant posted photos of themselves drinking right before the accident on social media, this could be useful evidence for strengthening the merits of your claim.
Witness testimony concerning what occurred before, during, and after the accident.
Medical expert testimony about the extent of your injuries and potential for recovery.
Calculating Damages for Houston Boat Accident Claims
After gathering evidence of the accident and your injuries, your Houston boat accident attorney will calculate the damages you incurred due to your boat accident injuries. Compensation in a boating accident may cover:
Medical expenses, such as emergency room treatment, hospitalization, surgical procedures, specialist care, prescription medication, and medical equipment
Lost wages and other income
Loss of future earning potential
Property damage
Pain and suffering
Counseling and transportation
Funeral and burial expenses if the victim sustains a fatal injury
What Should I Do After a Boat Accident?
If you are involved in a boating accident, immediately contact local emergency services and render first aid to any victims if you can safely do so without causing further danger to yourself or others. As explained above, failure to take these steps is a punishable criminal offense.
While you wait for assistance to arrive, speak with anyone in the area who may have witnessed the accident, the events leading up to it, or the aftermath. Make sure to record their contact information so your attorney can consult with them to support your claim. If you can, take photos or video footage of the accident scene and any injuries or property damage caused by the accident. Make note of weather conditions and any potential hazards or obstacles that may have played a role in the accident. If you suspect that someone else is responsible for the accident, include this information in your report. This may not help establish negligence, but it can be valuable if the liable party committed any criminal violations.
After reporting your injury, seek medical attention right away. Even if you believe your injury is not serious, you may have experienced more extensive damage than you realized, and seemingly minor injuries may rapidly worsen without treatment. Failure to receive medical attention for your injury also significantly compromises your ability to file a valid claim against the defendant's insurance company. These companies are notorious for engaging in a variety of dishonest tactics to dispute your claim, reduce your damages, or avoid paying out altogether.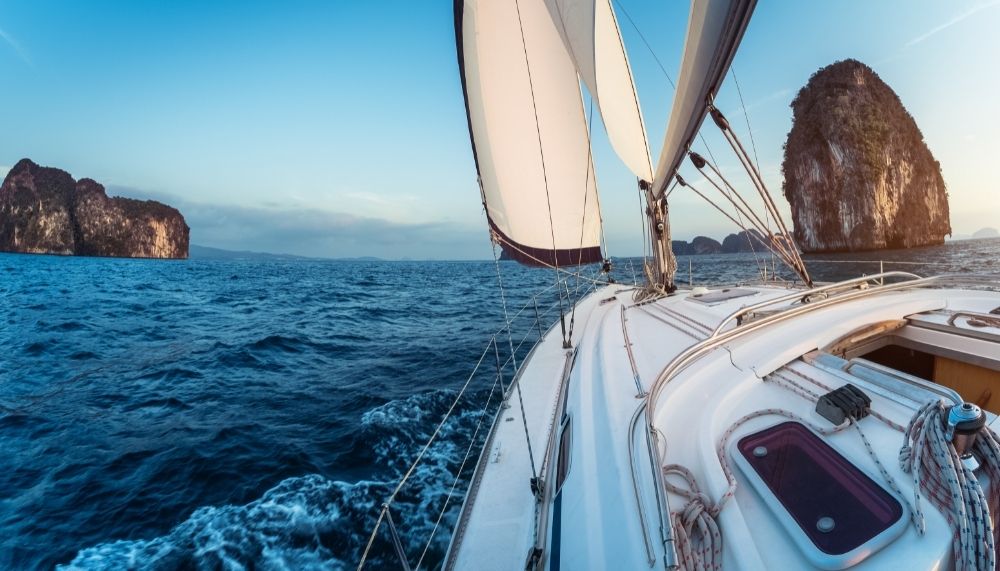 When Should I Hire a Lawyer After a Boat Accident?
In Texas, you generally have two years from the date of the injury or death to file a personal injury claim. The statute of limitations may differ if your case involves a government entity. In some cases, there are exceptions to the statute of limitations. A Houston watercraft accident attorney can help you understand how the statute of limitations applies to your case. If your loved one was killed in a fatal boat accident, you can pursue a wrongful death claim if you are the decedent's surviving spouse, parent, or child. The sooner you secure legal representation for your injury, the more time your injury attorney has to build your case and the better your chance at recovering the maximum compensation.
Secure Your Houston Boat Accident Attorneys Now
If you are injured in a boating accident, The Law Office of Daniel D. Horowitz, III PC can help you determine whether you have a valid personal injury claim. Our team will thoroughly investigate the circumstances of the accident to identify the responsible parties, prove they acted negligently, and calculate the damages you are owed. We have over a decade of experience helping hundreds of clients recover compensation after an injury and have delivered millions of dollars in settlements and verdicts. Contact us today to get started on your case.