As a motorcyclist in Houston, you understand the risks of two-wheeled travel all too well. Despite taking every precaution to stay safe on city streets and highways, accidents can still occur and put your life at risk. If you've recently been involved in an accident while riding a motorcycle, a Houston car accident attorney can help you fight for the compensation you deserve. 
Today, we will discuss filing a claim after sustaining damage or injury in a motorcycle accident. Understanding what steps are necessary when filing a claim following a crash can help speed up the process and ensure that any costs associated with medical treatments or repairs are taken care of as swiftly as possible. Read on to learn more about protecting yourself after a motorcycle crash, or contact our office today for a free case evaluation.
Hire a Houston Car Accident Attorney to Navigate the Claim Process 
If you were recently involved in a motorcycle accident caused by another vehicle, navigating the process of filing a claim can seem daunting. That's why it's important to consider hiring a Houston car accident attorney to assist you. An experienced attorney can help you understand your legal rights and protect you from potential pitfalls. They can also increase your chances of receiving fair compensation for damages and injuries sustained in the accident. Filing an insurance claim properly can be stressful, but there is help available. Reach out to a qualified attorney to guide you through the process.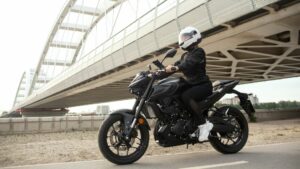 Gather All Relevant Documentation About the Motorcycle Accident
When you are dealing with the aftermath of a motorcycle accident, make sure to gather all relevant documentation to help support your case. This may include police reports, medical records, and any other documentation related to the accident. By having these documents on hand, your car accident attorney will be better equipped to build your case and pursue the legal recourse you are entitled to. 
Additionally, having a detailed account of the events that led up to the accident can help you better understand what happened and why, which may provide some peace of mind in an otherwise traumatic situation. So make sure you gather all the information you can about your accident to share with your attorney—it could make a big difference in the resolution of your case.
Insurance Companies May Try to Deny Your Claim
After an accident, it is critical to file a claim with the insurance company as soon as possible. Not only could delaying the process cause further complications, but it could also result in your claim being denied altogether.
As a motorcyclist, it is important to understand your insurance coverage and any applicable laws that could impact your claim. Unfortunately, insurance companies may have a bias against motorcyclists, and it can be challenging to receive the compensation you deserve following an accident. Don't let the insurance company take advantage of you. A skilled attorney can help ensure you get the justice you deserve.
Keep Track of All Paperwork Related to Your Claim
After experiencing an unfortunate accident, you may feel overwhelmed with the amount of paperwork and documents that follow. But did you know that staying organized and keeping track of everything can actually benefit your claim process? 
Keep a detailed record of all documents, including police reports, medical bills, and insurance policies. This will help ensure that you are fully compensated for any damages. Plus, having all your paperwork in one place can save you time and stress in the long run. So, take a deep breath and tackle that mountain of paperwork with a system that works for you. Once the paperwork is in your attorney's hands, they will be able to use it to your benefit.
Maximize Your Compensation With a Houston Car Accident Attorney
Houston car accident attorney and his skilled team at the Law Office of Daniel D. Horowitz, III PC are here to make sure you get the justice and compensation that you deserve. You can count on us for our knowledge, tenacity, reliability, and years of experience in the personal injury field. With our legal strategies focused on your situation's unique aspects, we will fight for your rights with confidence and skillful advocacy. Contact us for a free case evaluation today for more information regarding how we can help you during this difficult time in your life. We are ready to answer any questions about Houston car accidents and assist you throughout the process to guarantee your rights are protected each step of the way.