Chilling Car Accident Statistics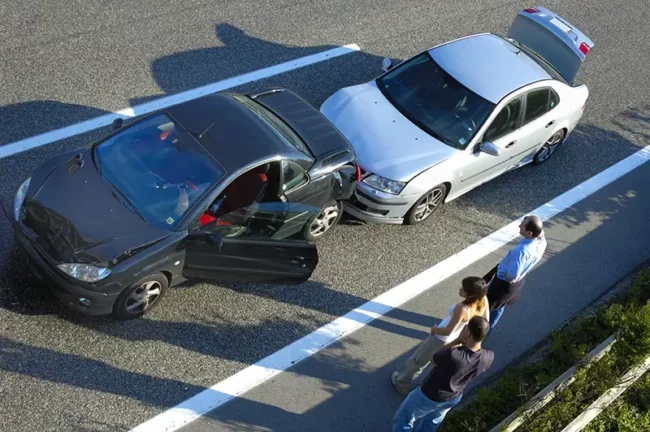 Car accidents are a serious issue, with our roads here in Texas being some of the most dangerous in the country. Car accidents can cause serious injuries, claim the lives of loved ones, and cost a significant amount of money in things like medical bills, lost wages, vehicle damages, and emotional damages.
Here are some Texas car accident statistics that may turn your blood cold:
In 2021, Texas auto accidents claimed the lives of 4,489 people and cost over $51 billion in economic losses.
Fatal crashes increased by 15.22% in 2021 compared to 2020.
There were 0 deathless days on Texas roadways in 2021.
Distracted driving killed 433 people in Texas in 2021. Drunk driving killed 1,077 people.
Harris county had the most fatal crashes in Texas in 2021, claiming the lives of 577 people.
Sixteen people in Harris county lost their lives  in 2021 due to crashes caused by distracted driving.
An estimated 19,448 people experienced serious, incapacitating injuries from car crashes in Texas in 2021.
A total of 239,539 people were injured in some form due to car crashes in Texas in 2021. One person was injured every two minutes and 12 seconds.
An estimated 29,230 people were injured in car accidents in Harris county alone in 2021.
The Law Office of Daniel D. Horowitz, III PC – Your Car Accident Lawyer
If you were involved in a car accident, our team is here to represent you. Daniel Horowitz is a board-certified personal injury attorney with decades of experience fighting for victims of car accidents. As a top car accident lawyer in the Houston area, he is here to get you fair compensation for your case.
In our years of practice, we have helped our clients and their families recover over $200 million dollars in settlements and jury awards.
Contact us now for a free case evaluation for your car accident case.
As you can see from the above statistics, negligent drivers cause serious crashes every day that can lead to life-changing consequences. Yet, many insurance companies try to avoid paying victims fair compensation to keep profits high. Our team is here to fight for a fair settlement after you're injured in a car accident.
Our firm takes care of all aspects of your case, including investigating liable parties, finding evidence of their negligence, and negotiating settlement amounts that help you recover from the accident. Whether you were injured in a regular traffic accident or by a drunk driver, we are here to fight and win your case.
We assist with a wide range of auto accident cases, including drunk driving accidents, distracted driving accidents, and even recreational boating accidents. Get in touch to learn what your legal options are and how we can represent you for your case.