Auto Accident Lawyer for Recreational Vehicles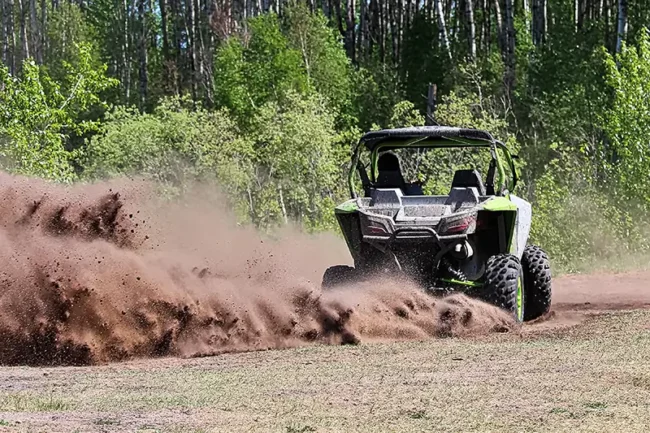 Recreational vehicles like ATVs, 4-wheelers, and dirt bikes can be a lot of fun, but they can also be deadly. Many people don't realize just how common off-highway vehicles (OHVs) are involved in serious or even fatal accidents. If you were injured in an accident with a recreational vehicle, our firm is here to help. We fight for your right to compensation after an accident and have won over $200 million for our clients.
Contact us now to schedule a free case evaluation with a board-certified personal injury attorney.
Recreational vehicle accidents can include a variety of vehicles, including:
ATVs
UTVs
4 Wheelers
Side-by-Sides
Dirt Bikes
Dune buggies
Sand rails
Wave runners
These vehicles can lead to accidents that may cause serious or even catastrophic injuries. In many cases, they can even lead to death. According to the Consumer Product Safety Commission, off-highway vehicle accidents were responsible for 526,900 injuries treated in emergency departments between 2016 and 2020. Texas was among the states with the highest reported deaths from off-highway vehicles and 298 of these deaths were children under the age of 16.
Some of the most common types of injuries from recreational vehicle accidents include injuries to the head, neck, torso, and legs. Collisions and overturning the vehicle were common causes of injuries and deaths in these types of vehicles.
As you can see, recreational vehicle accidents can cause major injuries that can leave victims and their families with high expenses for medical bills, lost wages, and pain and suffering. Our firm fights for you after a recreational vehicle accident. As an experienced auto accident lawyer, he is here to get you compensation for your damages and injuries.
ATV Accident Attorney
Some of the most common recreational vehicles are ATVs, which stands for all-terrain vehicles. These vehicles are frequently used for recreational purposes and can lead to serious injuries. ATV accidents often involve driving at excessive speeds, driving while drinking, not wearing proper protective gear, or overloading the vehicles with too many passengers. Many others often involve defective or recalled products for ATVs.
Despite the many cases and dangers of negligent ATV driving, many ATV owners do not carry ATV insurance. Fortunately, victims of ATV accidents can often file a claim against the negligent driver's homeowner's insurance. Mr. Horowitz is an auto accident lawyer with decades of experience to help you understand your legal options and fight for compensation after an ATV accident.
We are here to seek compensation for a wide range of damages after a recreational vehicle accident, including:
Medical expenses
Lost wages
Lost earning capacity
Pain and suffering
Our firm is 100% dedicated to you and is here to represent you for your case.