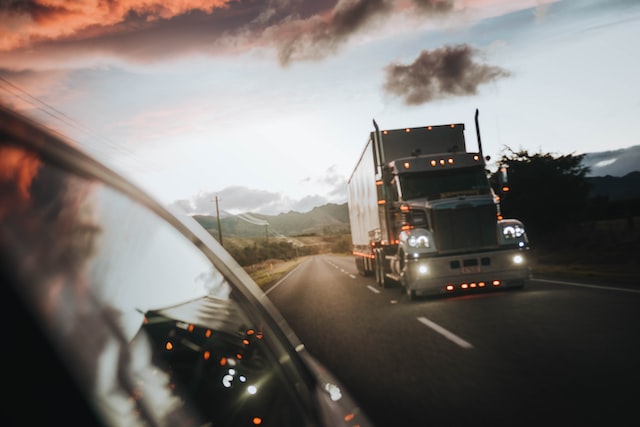 If you were in an accident with a commercial truck, it helps to have a personal injury lawyer on your side to fight for your case. You likely have medical bills, vehicle damage, and many other expenses related to the accident. It's essential to determine the cause of your accident so you can pursue your claim. In this article, we'll go over some of the common causes of truck accidents as well as how your lawyer uses evidence as proof of a truck driver's negligence for your case.
How Your Personal Injury Lawyer Proves the Truck Driver's Negligence
In any accident case, you and your personal injury lawyer will need to prove the at-fault driver's negligence. This means that you need to show that the truck driver had a duty of care to drive safely and also that they did something to breach that duty of care. Otherwise, you can't get compensation from the at-fault party. 
It's important to discuss the particulars of your case with your Houston car accident attorney. There are unique things about your case that your lawyer needs to know. However, there are several common causes of truck accidents and common ways to prove these causes. It helps to have some general information about them. 
Common Causes of Truck Accidents
In order to show the truck driver's negligence and, therefore, responsibility for your case, first your personal injury lawyer must determine the cause of the accident. This requires a thorough investigation of the crash. 
Obviously, there are many different potential causes of an accident. However, some of the top causes of truck accidents include:
Driver fatigue
Distracted driving
Alcohol or drug use
Speeding
These common truck accident causes are usually the fault of the truck driver. Therefore, you can seek compensation from them or the company they work for to help cover your injuries and expenses. 
Types of Evidence Your Houston Car Accident Attorney May Use for Your Case
There are many potential sources of evidence to prove negligence for your truck accident. Your injury attorney can help you find and gather evidence to prove your claim to the insurance company or in a lawsuit. 
For example, proving driver fatigue might include getting information from the truck driver's driving log. These driving logs are required by the Federal Motor Carrier Safety Administration (FMCSA) to show that the driver is following hours of service regulations. Hours of service regulations for truck drivers are basically rules that drivers need to follow to help reduce the risk of drowsy driving. For instance, it limits drivers to driving 11 consecutive hours or less and also requires drivers to take breaks every 8 hours. If the driver wasn't following these rules, it increases their risk for driving fatigued, which is one of the most common causes of truck accidents. 
In other cases, we might use the trucking company's policies and expectations to show negligence. For example, if their schedules are unrealistic and encourage drivers to speed, drive longer than allowed, or not take breaks, this might also serve as evidence for your case. Your lawyer is here to help with this process so you can seek compensation against the at-fault driver or company for your truck accident.
The Law Office of Daniel D. Horowitz, III PC – Top Injury Lawyer in Houston
After a truck accident, contact The Law Office of Daniel D. Horowitz, III PC. Mr. Horowitz is a board-certified personal injury attorney in Texas and offers experienced legal services for car and truck accidents throughout the Greater Houston area. We help you fight big companies for your right to compensation after an accident. Our team has helped countless accident victims recover damages for their cases. Get in touch now to schedule a free legal consultation for your case.