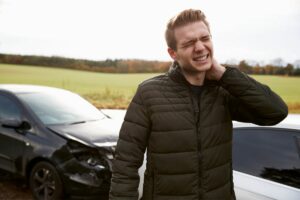 If you were injured in a car accident, it helps to have a Houston car accident lawyer on your side to advocate for you. However, if you were in an accident that aggravated old injuries or another medical condition, this can seriously complicate your claim for compensation. In these cases, an attorney may be absolutely essential for getting fair compensation for your accident.
Tell Your Houston Car Accident Lawyer About Pre-Existing Injuries
If your accident made an existing injury or medical condition worse, you need to tell your Houston car accident lawyer. This can affect your case. Pre-existing injuries in a car accident case tend to make the claims process more complex. Your attorney needs that information so they can build a strong case for your accident against the other driver.
Some common examples of pre-existing injuries and conditions in car accident cases include:
Herniated discs
Lower back strains
Arthritis
Brain injuries
Joint injuries
Osteoporosis
Car accidents can aggravate these issues. Also, if you have one of these conditions, your injuries might be more severe.
How Pre-Existing Injuries Can Affect Your Case
Before you panic, keep in mind that you can still get compensation from your car accident case if you have pre-existing injuries or conditions. Even if you're more prone to injuries or are more likely to experience more severe injuries after an accident, the negligent driver is still responsible for the accident. This is made clear under the eggshell doctrine. Eggshell doctrine states that even if your skull were as delicate as an eggshell, the at-fault party is still liable for your injuries. Even if they didn't know about your condition. So, they are still responsible for your medical bills and other expenses after an accident.
However, also keep in mind that the insurance company will often use pre-existing injuries and conditions as a way to convince you to take a lower settlement. They may try to argue that the accident isn't at all to blame for your injuries or that their client shouldn't be liable for your injuries. Unfortunately, many people fall for these statements. Your injury attorney is here to help you get fair compensation and provide you with the legal advice you need for your case.
Choose a Personal Injury Lawyer Who Will Fight For You
Because cases with pre-existing injuries and conditions can be so complicated, it's important to choose a Houston car accident lawyer who will fight for your rights. Your lawyer is here to ensure you receive the compensation you deserve. While the negligent party isn't responsible for all the expenses related to your pre-existing injury, they are responsible for compensating you for anything that the accident makes worse. Your attorney can build a strong case for compensation using expert witnesses, medical records, and other evidence and play hardball with the insurance adjuster when needed to get you a fair settlement.
Top Houston Car Accident Lawyer – Daniel Horowitz
For a personal injury lawyer who truly fights for you after an accident, choose The Law Office of Daniel D. Horowitz, III PC. Our firm offers decades of experience and has recovered over $200 million for our clients. Trust Daniel Horowitz as your car accident lawyer. Contact us now for a free consultation for your case.