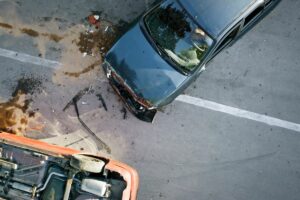 If you've been in a car accident caused by a drunk driver, you may be wondering if you need to hire an injury attorney. The answer is not always clear-cut. However, there are some situations where it might be a good idea to seek legal counsel. Read on to learn more about when to consider hiring an attorney after a drunk driving accident.
Our team offers free consultations for your car accident case.
An Injury Attorney Can Help You Fight for Fair Compensation After a Drunk Driving Accident
In the wake of a car accident caused by a drunk driver, it's essential to do everything in your power to get the compensation you deserve. One way to help you receive proper compensation is to work with experienced car accident lawyers in Houston, TX. Injury attorneys are highly knowledgeable about your rights in such cases. They can provide you with the legal tools necessary to build a strong case for your claim. Moreover, they can assist with negotiations between you and the insurance companies for fair payment for your damages.
Your Attorney will Investigate and Build Your Case
In any injury-related accident case, an attorney can be invaluable in gathering evidence and proving fault on the part of the other driver. An injury attorney will review police reports and witness accounts to build a stronger legal case for their client. They also utilize various investigative techniques such as scene reenactments, site inspections, and defect investigations to establish liability. After gathering this evidence to prove fault, they will use it to negotiate a fair settlement or take the case to court. With expertise in injury law, an injury attorney has the training and resources necessary to help you with your case.
Your Personal Injury Attorney will Negotiate with the Insurance Company
Working with an attorney to receive a fair settlement from an insurance company is vital for the success of a personal injury case. An attorney's experience and knowledge in dealing with insurance companies can be highly beneficial. They understand the complexities of insurance policies and can help you negotiate a fair payout. With the help of an injury attorney, you won't have to worry about unfair settlements or overwhelming paperwork demands. You can be confident that an experienced legal expert has your back when it comes time to negotiate a settlement with the insurance company.
Your Attorney Can Fight for You If Your Case Goes to Court
If you've been injured and need to take matters to court, it can be daunting. Thankfully, personal injury lawyers can offer years of experience with these kinds of cases. They can help overcome difficult legal processes and fight for your rights after a car accident. They understand the complexities of personal injury law, providing assertive and strategic representation. By enlisting an experienced personal injury attorney, you have a greater chance of getting fair compensation for your damages.
Get Legal Help from The Law Office of Daniel D. Horowitz, III PC
If you or a loved one has been injured in a drunk driving accident, it is important to know that you have legal options. An experienced personal injury attorney can help you get the compensation you deserve. At the Law Office of Daniel D. Horowitz, III PC, we offer free case evaluations so that you can learn more about your rights and how we can help you get the best possible outcome for your case. Schedule a free case evaluation with our team today.